Week 2 Weigh In
Here's a picture of me dying. I have the coolest t-shirts.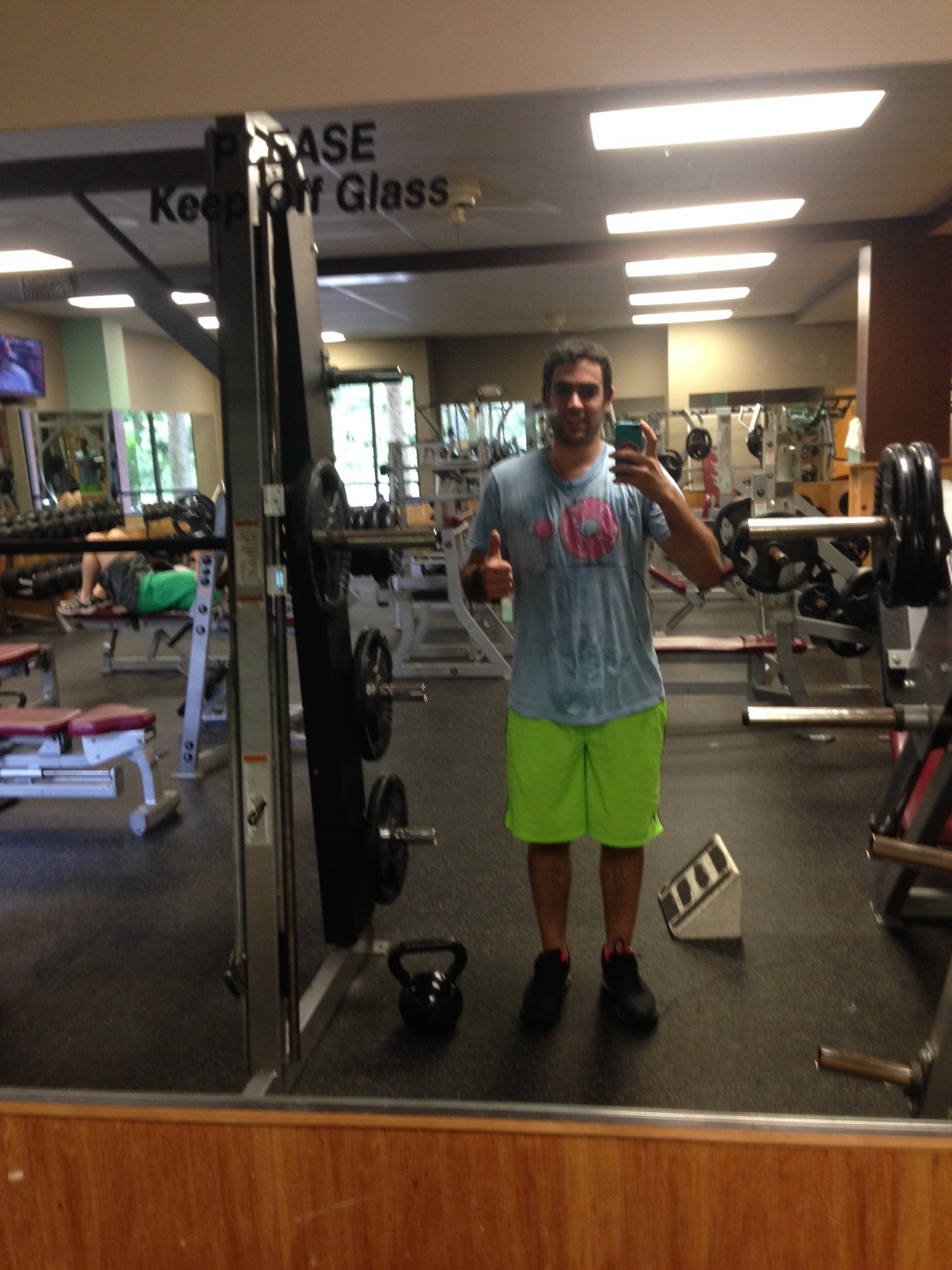 Week 1 – Day 1: 185.0
Week 2 – Day 8: 179.8
Week 3 – Day 15: 178.2
Current total loss: 6.8
Last week, I did not lose much weight at all –1.6 pounds. Even though progress should not be as large as week 1, there still should have been more then that. There are several reason for this:
No week should have the same progress as week 1
My diet needs to change
I need to cut some of the carbs out of my diet. I'm consuming a lot more then I should. Instead of having 1 cup of pasta/rice, it's being cut down to 2/3.
I had a cheat day (A day to eat myself silly!)
Ain't she purty!?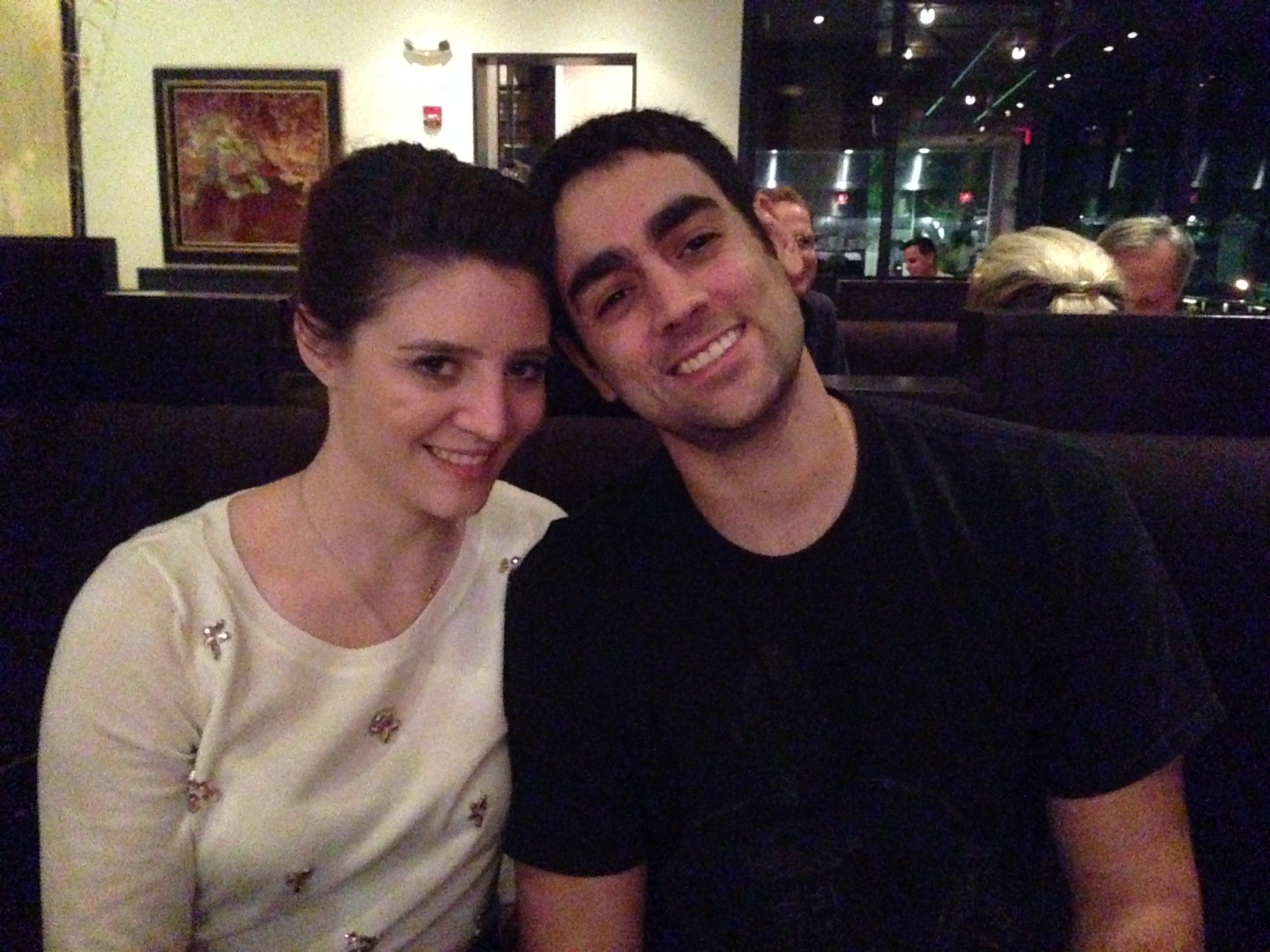 Jenny's, Brian's, and Shannon's (Brian's lady) birthdays are all in September, so we had a big birthday bash on Saturday. I ate myself silly. Hot dogs, burgers, doughnuts, cake – so much sugar I made myself sick. This was for a reason. Even though this cheat day was planned, I wanted to stop all of these cravings I was having, so I ate the foods my body was craving until I got sick. And that's OK. Now, I ain't cravin' shit!
Cravings were not a huge problem the second week. I am on autopilot now.
---
Week 3 Weigh In
Week 1 – Day 1: 185.0
Week 2 – Day 8: 179.8
Week 3 – Day 15: 178.2
Week 4 – Day 22: 173.8
Current total loss: 11.2
HUGE week!! 4.4 pounds lost! Last week was ROUGH. My body is having trouble adjusting to the changes in diet and it's not taking it well. Kris Gethin warned this would happen, but it's hard to prepare for it. I'm extremely irritable and can't focus as well as normal. The lack of fat sucks.
The irritability issues lasted a few days. No big deal. I'm still having issues focusing like I used to, but it's getting better!
I also ran the "Run or Dye" 5k on September 20th! It was a ton of fun – everyone has bags of dye and runs a few miles while throwing the dye on other people. I was all kinds of green/yellow/purple/pink while going to the gym later for my 2nd cardio session.
Me and Brian posing at the start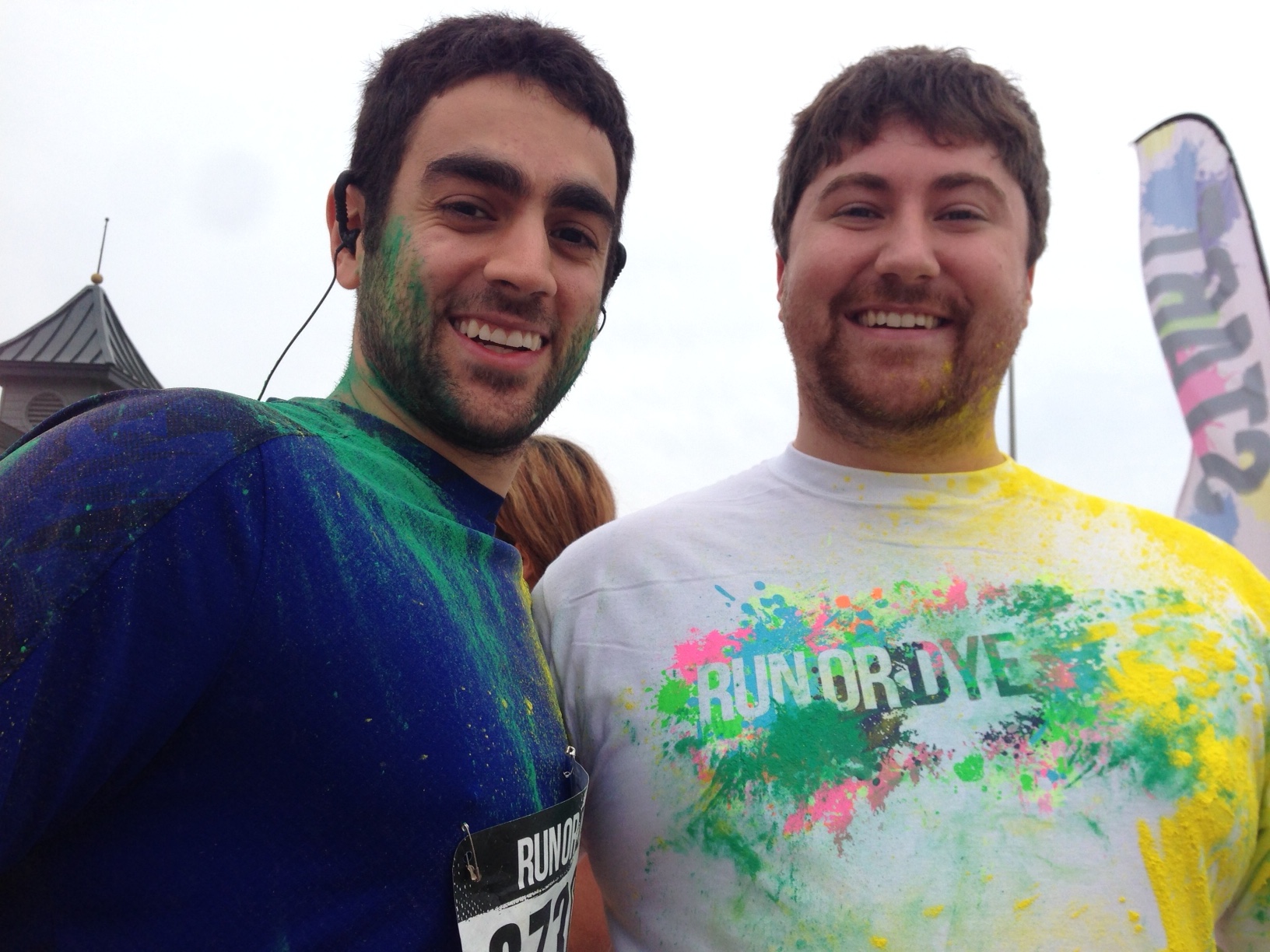 I lost Brian.